Institut für Palästinakunde
- IPK -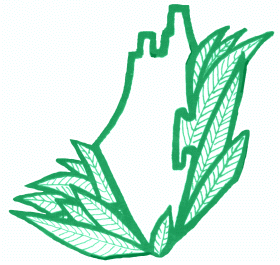 Politik


IHRA definition is silencing Palestine advocacy across Europe, says report [13.06.2023]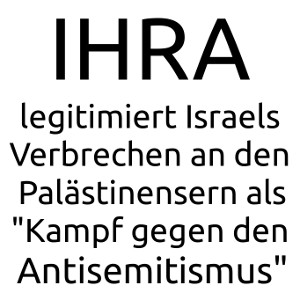 The European Legal Support Center (ELSC), an organization working to defend the Palestine solidarity movement, released a major report on Tuesday titled "Suppressing Palestinian Rights Advocacy through the IHRA Working Definition of Antisemitism." The report is based on 53 recorded incidents between 2017 and 2022 … in which advocates for Palestinian rights, or critics of Israel or Zionism, were targeted under the highly contentious definition promoted by the International Holocaust Remembrance Alliance (IHRA). According to the center, the report represents the "first case-based account of human rights violations" in Europe deriving from the definition.
Bitte lesen Sie hier weiter.
Ergänzende Links:
New Report Reveals Human Rights Violations Resulting from IHRA Definition of Antisemitism


---
Ältere Politik-Nachrichten finden Sie
hier
.

AKTIVISMUS
Argumentationsleit­fa­den:
Der Israe­lisch-Pa­läs­ti­nen­sische Kon­flikt - Auf­räu­men mit gäng­igen An­sich­ten

BOYCOTT - DIVESTEMENT - SANCTIONS

MENSCHENRECHTE
'Geheime' Berichte der EU-Delegation in Israel
:
• Die Verdrängung der Palästinenser aus Ost-Jerusalem (2011)
• Die Verdrängung der Palästinenser aus 'Zone C' (2011)
amnesty international:
Israel verweigert Pa­läs­ti­nen­sern Zugang zu Wasser

APARTHEID
Is­rael's apar­theid against Pa­les­ti­nians: Cruel sys­tem of domi­nat­ion and cri­me against hum­ani­ty / Report (amnesty, 2022)

Ab­u­si­ve Is­rae­li Po­li­cies Con­st­itu­te Cri­mes of Apart­heid, Per­se­cu­tion / (Sum­mary) (hrw, 2021)

A re­gi­me of Je­wish su­pre­ma­cy from the Jor­dan Ri­ver to the Me­di­ter­ra­nean Sea: This is apart­heid (b'tselem, 2021)

The Oc­cu­pa­tion of the West Bank and the Cri­me of Apart­heid: Le­gal Opi­nion (Yesh Din, 2020)

Is­rae­li Prac­ti­ces to­wards the Pa­les­ti­nian People and the Ques­tion of Apart­heid (ESCWA, 2017)

Süd­afri­ka­nische Stu­die (Zusammenfassung):
"Occu­pation, Co­lo­nia­lism, Apart­heid?" (2009)

Do­ku­men­ta­tion des BNC:
Demo­cra­tic South Africa's com­pli­city in Israel's occu­pa­tion, co­lo­nia­lism and apart­heid
BADIL: Präsen­tation zu Apart­heid

Israel ist ein Apartheidsstaat (ipk)

Webseite: itIsApartheid

Dokumente:
• UN-Resolution 3068
• Inter­national Con­ven­tion on the Sup­pres­sion and Punish­ment of the Crime of Apart­heid
• Rome Statute des IGH

GAZA
Amnesty International Report:
Israel/Gaza: Operation 'Cast Lead': 22 days of death and destruction.
Download.
Goldstone-Report: Hinweise auf die Furcht der isr. Regierung liefern deren Bemühungen, die Anklage durch eine fast gleichnamige Webseite zu unterdrücken.
Kriegsverbrechen in Gaza:
Re­port der von Rich­ter Ri­chard Gold­stone ge­lei­te­ten UN-Un­ter­su­chungs­kommis­sion.
Download.
Ab­schlies­sende Kai­ro-Er­klä­rung des 'Gaza Free­dom Marchs'.

FRIEDENSPROZESS
Die UNO, das Völker­recht und die Zu­kunft Paläs­tinas
von Dr. Nor­man Paech
Der ge­heime "End of Mis­sion Re­port" des Son­der­beauf­trag­ten der UN für den Frie­den im Na­hen Os­ten, Al­varo de Soto. Auf unse­ren Sei­ten in vol­ler Länge. Näheres hier.

RUSSELL TRIBUNAL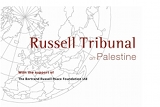 Russell Tribunal Palestine
Lon­don: Zwei­te Sit­zung des 'Rus­sell Tri­bu­nals on Pa­les­tine