Institut für Palästinakunde
- IPK -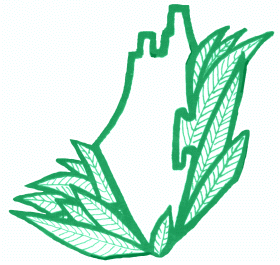 Partner

Auf dieser Seite stellen wir Ihnen die laufenden Projekte bzw. Partner vor, an deren Arbeit sich das IPK beteiligt.

Nablus: Future Generation Hands Organisation
Die Future Generation Hands Organisation (FGHA) ist eine lokale Organisation in Nablus, die darauf abzielt palästinensische Jugendliche weiterzubilden, um Ihnen trotz der israelischen Besatzung eine Perspektive zu bieten.
Bis dato unterstützt das IPK die FGHA speziell im Bereich des Fundraising in Form von Spendenaufrufen.
Die Vorsitzende des IPK - Frau Angelika Vetter - die massgebliche Vertreter der FGHA persönlich aus der Betreuungsarbeit bei der Aktion Ferien vom Krieg kennt, besuchte die FGHA 2007 sowie 2008.

In 2009 hoffen wir Vertreter der FGHA für ein Seminar einladen zu können.

AKTIVISMUS
Argumentationsleit­fa­den:
Der Israe­lisch-Pa­läs­ti­nen­sische Kon­flikt - Auf­räu­men mit gäng­igen An­sich­ten

BOYCOTT - DIVESTEMENT - SANCTIONS

MENSCHENRECHTE
'Geheime' Berichte der EU-Delegation in Israel
:
• Die Verdrängung der Palästinenser aus Ost-Jerusalem (2011)
• Die Verdrängung der Palästinenser aus 'Zone C' (2011)
amnesty international:
Israel verweigert Pa­läs­ti­nen­sern Zugang zu Wasser

APARTHEID
Is­rael's apar­theid against Pa­les­ti­nians: Cruel sys­tem of domi­nat­ion and cri­me against hum­ani­ty / Report (amnesty, 2022)

Ab­u­si­ve Is­rae­li Po­li­cies Con­st­itu­te Cri­mes of Apart­heid, Per­se­cu­tion / (Sum­mary) (hrw, 2021)

A re­gi­me of Je­wish su­pre­ma­cy from the Jor­dan Ri­ver to the Me­di­ter­ra­nean Sea: This is apart­heid (b'tselem, 2021)

The Oc­cu­pa­tion of the West Bank and the Cri­me of Apart­heid: Le­gal Opi­nion (Yesh Din, 2020)

Is­rae­li Prac­ti­ces to­wards the Pa­les­ti­nian People and the Ques­tion of Apart­heid (ESCWA, 2017)

Süd­afri­ka­nische Stu­die (Zusammenfassung):
"Occu­pation, Co­lo­nia­lism, Apart­heid?" (2009)

Do­ku­men­ta­tion des BNC:
Demo­cra­tic South Africa's com­pli­city in Israel's occu­pa­tion, co­lo­nia­lism and apart­heid
BADIL: Präsen­tation zu Apart­heid

Israel ist ein Apartheidsstaat (ipk)

Webseite: itIsApartheid

Dokumente:
• UN-Resolution 3068
• Inter­national Con­ven­tion on the Sup­pres­sion and Punish­ment of the Crime of Apart­heid
• Rome Statute des IGH

GAZA
Amnesty International Report:
Israel/Gaza: Operation 'Cast Lead': 22 days of death and destruction.
Download.
Goldstone-Report: Hinweise auf die Furcht der isr. Regierung liefern deren Bemühungen, die Anklage durch eine fast gleichnamige Webseite zu unterdrücken.
Kriegsverbrechen in Gaza:
Re­port der von Rich­ter Ri­chard Gold­stone ge­lei­te­ten UN-Un­ter­su­chungs­kommis­sion.
Download.
Ab­schlies­sende Kai­ro-Er­klä­rung des 'Gaza Free­dom Marchs'.

FRIEDENSPROZESS
Die UNO, das Völker­recht und die Zu­kunft Paläs­tinas
von Dr. Nor­man Paech
Der ge­heime "End of Mis­sion Re­port" des Son­der­beauf­trag­ten der UN für den Frie­den im Na­hen Os­ten, Al­varo de Soto. Auf unse­ren Sei­ten in vol­ler Länge. Näheres hier.